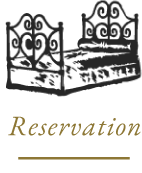 Plainsong Suite( 2 People) $12000 + 10% (Room Size: around 26 square meters )
1. Breakfast for 2 People.
2. Dinner for 2 People (Dinner plate set or buffet depends on temporal menu)
3. Beverage in mini-bar.
4. Luxury bath amenities.
5. Fruits.
Notices:
※ CD service in Tallis Hall.
※ To maintain the quality of accommodation, pets and cooking are not allowed.
※ Due to plenty boutiques for room furnishing and consider safety for children and pressure to parents, we are not recommended children under 12 years old.
※ Our accommodation voucher cannot be used with other promotion.
※ Please make room reservation in advance by call: 049-2802166 and present voucher during registration.